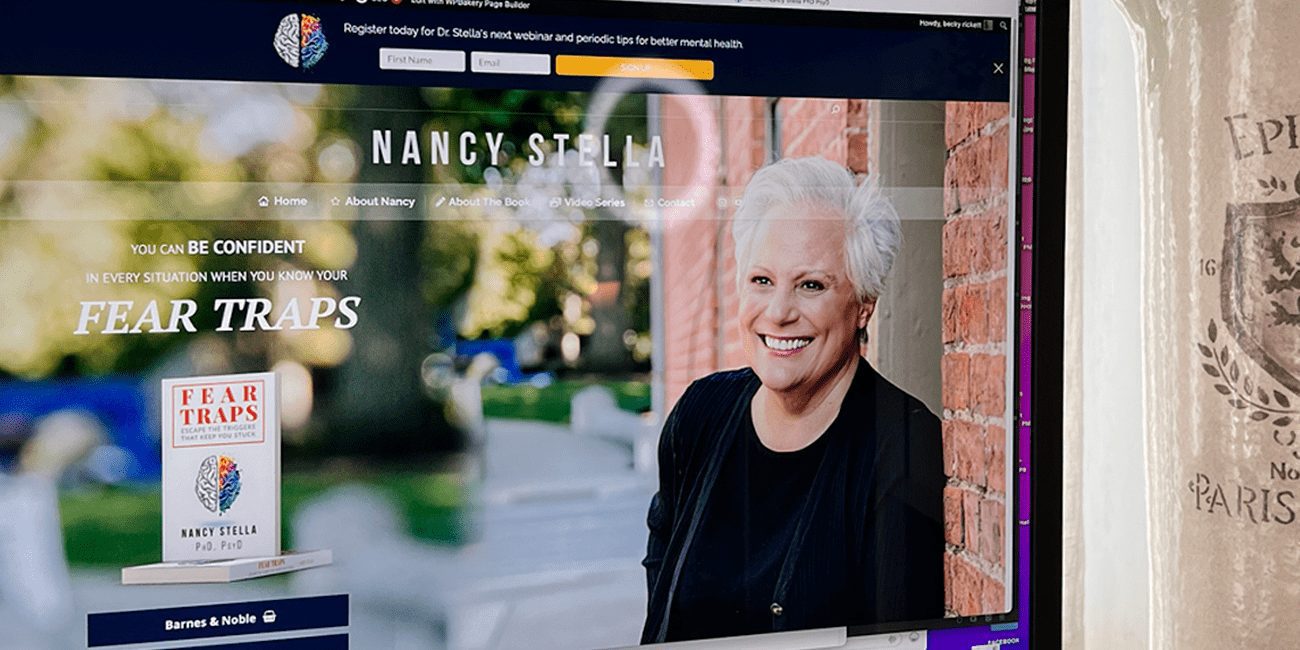 5 Website Design Trends of 2022 Every Entrepreneur Should Know About
As a business owner or entrepreneur, it's in your best interest to stay informed on the latest design trends. 

 

Web design trends tend to take on the shape of the era that they're in. So get ready for the trends you're about to see below that inform consumer expectations in the age of the pandemic, privacy concerns, transparency, and more!
If you're looking forward to updating your website in 2022, or like a good entrepreneur, you just want to stay informed, then discover five web design trends industry leaders say are looming on the horizon.
One-page websites
All hail the power of simplicity!
Websites have always been a symbol of professionalism. But for entrepreneurs who don't offer a slew of services or only plan to use their website as a portfolio or presentation, this effective, simple website design layout is perfect as it easily gives website visitors the most important information in a straightforward format.
Accessibility and inclusivity
In 2022, brands will continue to be held to high standards, and one of them is prioritizing accessibility and inclusivity in website design, functions, and language. 
More websites are including more inclusive options like alt text, dark mode, privacy settings, and more. You want your content to reach as many people, right? 
Well, giving your visitors more customization and accessibility options is a sure way to do that!
Sites that make real-world connections
Websites that provide a feeling of groundedness or connection to a certain place or sight are becoming increasingly popular on the web. Rather than using the usual personal branding photos in hero images, designers are opting for strong pictures that connect visitors to wherever the entrepreneur is from or currently based. 
This unique design trend is a powerful opportunity to share a piece of yourself with visitors and bring them into your world!
Simplicity
Less is more in 2022. Expect to see more websites drawing people in through copy and deeper content instead of with loud colors and bold designs. Web design trends will continue to lead towards lighter, less-condensed layouts than busier ones.
The world isn't slowing down anytime soon, so brands are taking the approach of giving their audience a breath of fresh air vs. bombarding them with information overload. So 2022 is the year of dropping Easter eggs for your audience in hopes that you'll leave them wanting more!
Interactive website elements
Whether it's playful fonts that move when visitors click a word or web-based scavenger hunts, it looks like the design trend of 2022 is about upping the antics. These interactive elements and more can help entrepreneurs generate excitement and engagement on their websites. 
Are you excited to see what's in store for web design in 2022? 
We sure hope you are. So here's to another year of having fun with website design and creating a site that works for your unique brand and audience! 
Your website
can
stand out from the crowd with the help of your unique story—and we're here to assist with all your special web design needs! 
Learn more about our creative website design services for business owners today and let's make your website bloom!
Let's connect and create something beautiful together. Start by saying hi.