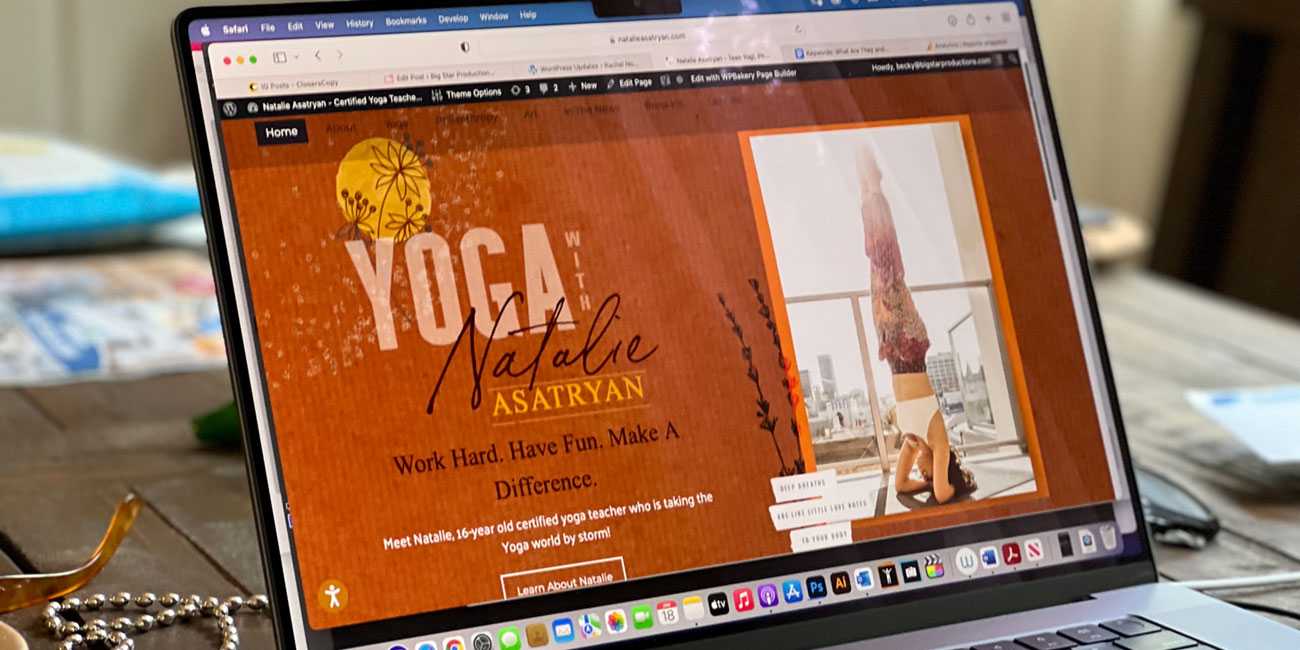 Keywords: What Are They and Why They're Important For Your SEO Strategy
"Help! How do I get my website to rank well on Google?"

Whether you've gone the DIY route for your business website or you've invested in a website designer, you've probably heard the phrase "SEO strategy" many times before. 
Now, there are plenty of things that go into search engine optimization, aka SEO. Still, keyword website optimization is one essential part of SEO strategy every entrepreneur should take advantage of for their website.
Keywords & Their Function
If you're not too sure what keywords are, we promise it's more straightforward than you think! SEO keywords are phrases and words sprinkled throughout your website content that helps people find your site via search engines. 
A good way to think about it is that your website should speak the same language as your target audience… but without overdoing it (more on that later!). 
So, let's say, for example, you are a hairdresser who specializes in women's haircuts in Texas. 
Naturally, you'd like for your potential website visitors to be women looking for haircuts in Texas, right? And more than likely, your target audience will head to a search engine and type keywords into the field, "women's haircuts in Texas." 
If you've done your research and used keywords like the phrase above to optimize your site, then you've just improved your chances of those women landing on your page! But like all things in business, keywords involve strategy, so let's walk you through the basics.
Finding the Right Keywords
There are three things you want to think about when doing keyword research:
Authority.

Google ranks websites that appear more authoritative higher in search results. Starting a blog is a great way to establish yourself as an authoritative source!
Relevance.

Google also ranks for relevance. If your content doesn't actually meet a searcher's needs, it won't rank highly.
Volume.

This is measured by the number of times a keyword is searched. You'll want to use a mix of high and low-volume keywords to ensure your content is shown to a broad audience. 
When you start your search, you want to think about at least five topics that are relevant to your website and then come up with keywords and phrases you think potential visitors may search for. 
Looking at related search phrases that appear at the bottom of Google Search is a great idea, but don't be afraid to use keyword tools to your advantage, like KeywordTool.io or Google's FREE keyword tool!
Using Keywords in Your Website Content
Now that you understand keywords and how to find the right ones, it's time to put them to use! 
Avoid flooding your website with keywords because Google doesn't like this, and use this rule of thumb: 1 keyword for every 50 words. Your keyword use should feel natural, not obvious.
The world of SEO is expansive, but if you're new to it, keywords are a great place to start. If you'd like more expert advice about your SEO strategy, don't hesitate to reach out to our creative team below!
Are you excited to explore keywords for your website?
We sure hope you are. So here's to another year of having fun with website design and creating a site that works for your unique brand and audience! 
Let's connect and create something beautiful together. Start by saying hi.