Big Star Production Group is a full-service creative boutique
That specializes in helping small businesses excel with their online presence through website building and more.
We design, plan, execute your campaign strategy for you so it just works—all tailored to meet the needs of promising authors as yourself who aspire an active internet profile!
Our team will work closely together throughout every step–from designing your website all the way down to SEO optimization. At BSPG, we'll style YOUR online presence so it stands out above your competitors.
We would welcome the opportunity to walk you through our Services, the Branding and Marketing process that we avail to all of our clients, and to view of our Portfolio of work performed to date:
Warmly,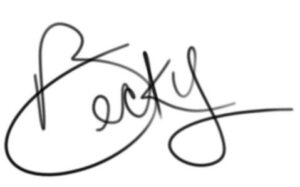 Becky Rickett, Founder and Creative Director
Big Star Production Group