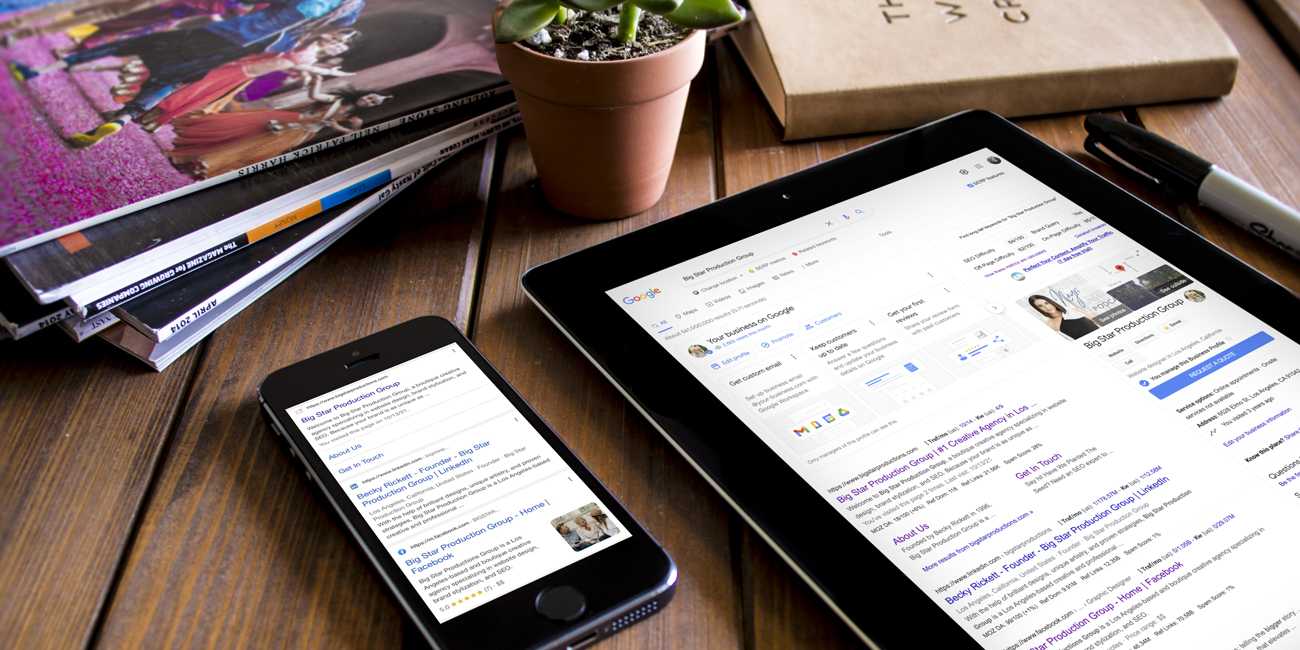 Why Google My Business Is Important For Your Marketing Strategy
As a business owner, you'd probably jump at the chance to advertise your business for free!
What is Google My Business?
Building an awesome website, working on your social media strategy, and sharing about your business through word-of-mouth are all excellent ways to market your business. However, Google My Business is a massive directory that every business owner should take advantage of now more than ever. 
What Is Google My Business?
Think of Google My Business as an online directory that allows you to manage how your business appears on Google Search and Google Maps, helping you reach more customers. Google My Business is a crucial element of a local SEO strategy because it populates all of your business' information when people Google Search for your company name, related companies, or your industry, all for free!
How do I create a Google My Business listing?
You can stand out for free with a Google My Business listing by simply signing up and verifying your business ownership. After you've done that, you can manage your profile and update it with information about bookings, your location, inventory, reservations, and more.
Most people know that it's best practice to include an about page on their website, yet many companies still don't follow this rule. The reason for this is often due to the lack of creative ideas they have for what they want their company story to be or writing skills required. A custom narrative around how your business came into being and all the success you've seen through your journey is important to share, and yes… your potential client wants to trust you. 🙂
Why is Google My Business important?
You might wonder if Google My Business is still relevant in 2021, and the answer is yes! Google My Business is an essential part of any business's online presence, and here are a few reasons why
Google My Business makes your business highly visible. 
If you want to get more eyeballs to your page with little heavy-lifting on your part, then Google My Business helps you do just that. Through appearing in Google Maps and Google's Local 3-pack—Google's top 3 local businesses based on a search's keywords and location—customers can easily discover your business. 
And when 97% of people learn about a local company online anyway, you can bet that Google My Business will increase your reach! 
Google My Business helps you build trust with your customers. 
You can't always make a sale just by hoping someone will need your services enough to purchase blindly. Instead, you have to reel them in and build trust, and with Google My Business, you can! 
According to Google, customers are nearly 3 times more likely to consider a business reputable if they find a complete Google My Business profile. So make sure you tell your potential customers who you are by filling out your profile completely. 
Google My Business can boost your social proof. 
Did you know that 90% of people read reviews before making a purchase? Google My Business allows customers to leave public reviews on your profile, so impress potential customers with glowing reviews and rank higher in Google Search with the more positive ratings you receive. 
With the help of Google My Business, you can attract more customers to your website and stay ahead of the competition.
The free advertising that comes with it is just an added bonus! So take advantage of all that Google My Business has to offer, and when you're looking for a little bit more than what this tool offers, our team at Big Star Production Group would be happy to work out the details on any digital marketing plan or SEO strategy right here in sunny Southern California.
Let's connect and create something beautiful together. Start by saying hi.