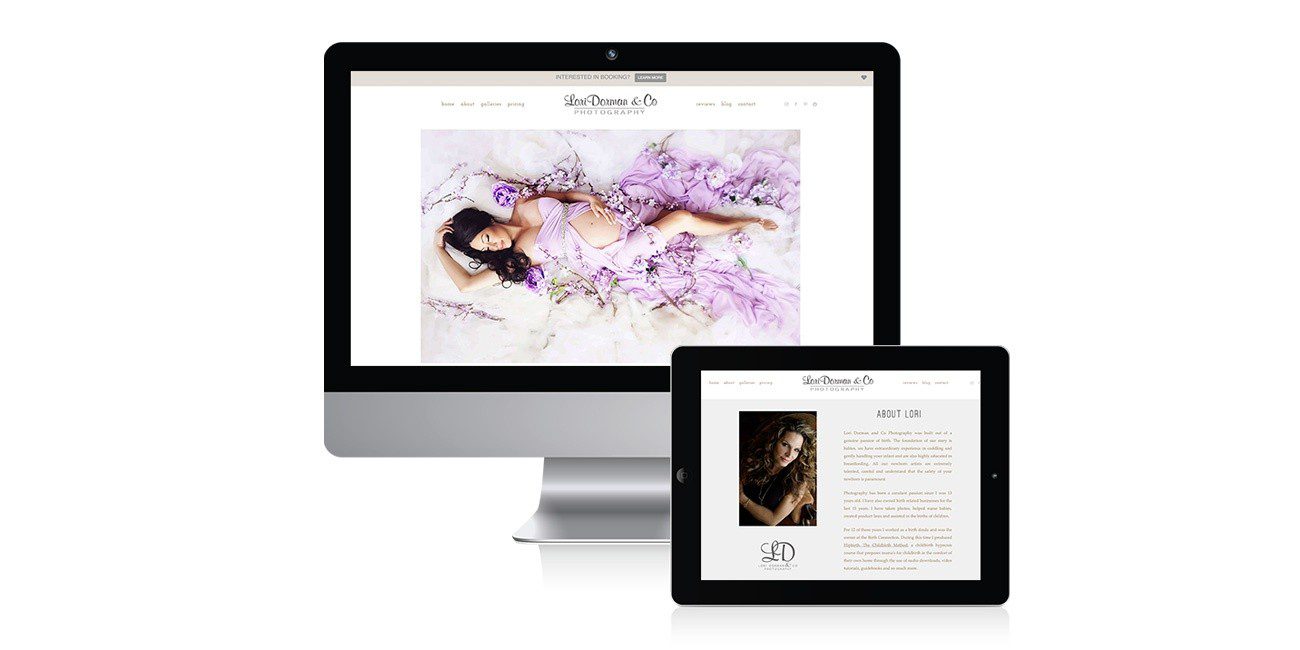 7 Signs That It's Time to Redesign Your Website
Chances are you're reading this blog post because you think it might be time to give your business website a makeover. But you still might be wondering, "How do I know that now is the right time to rebrand my site?"
This is an age-old question that I'm going to give you all the answers to, but before that, I want you to know that rebranding is a natural part of every growing business. You don't have to look at your redesign as an indication that you did something wrong the first time, but instead, look at rebranding as an opportunity to bloom!
So, if you've had an inkling that it might be time to redesign your website, keep on reading to learn the seven signs that it's time for a refresh:
Your website doesn't correlate with your brand anymore.
Has your brand started to go in a different direction? Your website must translate your brand's values, so if it's not doing that anymore, that's your cue that it's time for a redesign.
You no longer like the look and feel of your website.
Be honest. Do you feel sort of embarrassed when you give out your URL? If this sounds like you, then this is a huge sign that it's time to switch things up. You deserve a custom website that you feel proud to show off!
Your website is difficult to navigate.
A big turnoff to users is landing on a website with an unfamiliar layout and is hard to navigate. People are creatures of habit, so if your website is hard to grasp, you could be unknowingly shooing your customers away.
Your website isn't mobile-friendly.
Over half of users visiting websites in 2020 used their mobile devices rather than computers, so you should prioritize creating an excellent mobile-user experience to keep visitors coming back.
It's hard to make changes to your website.
You're bound to need to make some edits to your website from time to time, so if it's challenging to do that on your website, now is a good time to invest in a more user-friendly website that's easy to update!
Your website isn't leading to more traffic, leads, or conversions.
If your website isn't working for you, then it's working against you. Your website's main point is to help your brand flourish, so if it's not doing that, it's time to go back to the drawing board.
You're ready to grow your business.
When you have that feeling that it's time for your business to push the envelope even further, then you just know it. A brand new website can help you attract a new audience, show off the high-quality feel of your brand, and translate your message to your customers.
So, what are the signs telling you? Is it time to redesign your website?
Big Star Production Group offers the top website design and development services to help your brand bloom! Learn more about how we can be a part of your big website rebrand. We can't wait to help your business grow!
Let's connect and create something beautiful together. Start by saying hi.